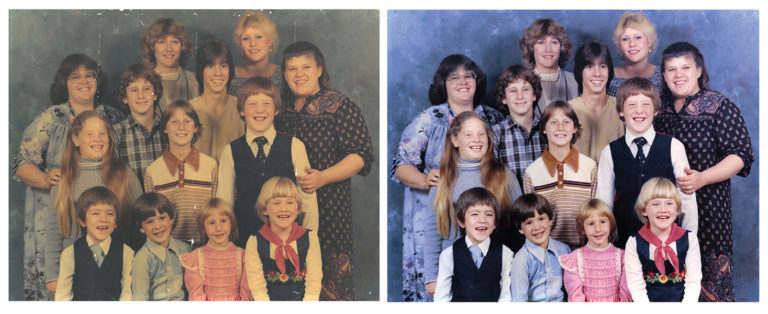 Do you have old family photos covered in scratches and dust?
Is there a special snapshot that just wasn't taken care of?
No makeup on portrait day?
Composed and serious in the silly photo, and sticking your tongue out in the best shot?
I've seen it all and I've fixed them too.
Since 2009 I have been expertly digitally retouching and restoring photos. I can remove dust, scratches, rips, tears, and stains. I can improve color balance, contrast, and fading. I can seamlessly blend in and blend out objects, people, and blemishes.
Click on examples to enlarge:
Photo Manipulation
Digital Photo Restorations
Portrait Retouching
I can even restore newspaper clippings, letters and postcards!
Prices and turn-around time will vary from project to project.
Save
Save
Save
Save
Save
Save
Save